Restaurant
The restaurant at Ohtels Belvedere *** offers international cuisine in the form of a buffet, which includes a variety of products suitable for coeliac guests. This facility is the perfect complement to your stay and it makes things simpler for you. In addition, the hotel has a bar-café and snack bar, which are practical if you are looking for a bite to eat or a drink between dips in the pool.
Gluten Free
Oh!tels offers a wide range of gluten-free products (from brands controlled by FACE, (the Spanish Federation of Coeliac Assocations) and exclusive utensils for our coeliac guests. The chef will inform you of the products available and the ways in which they are prepared.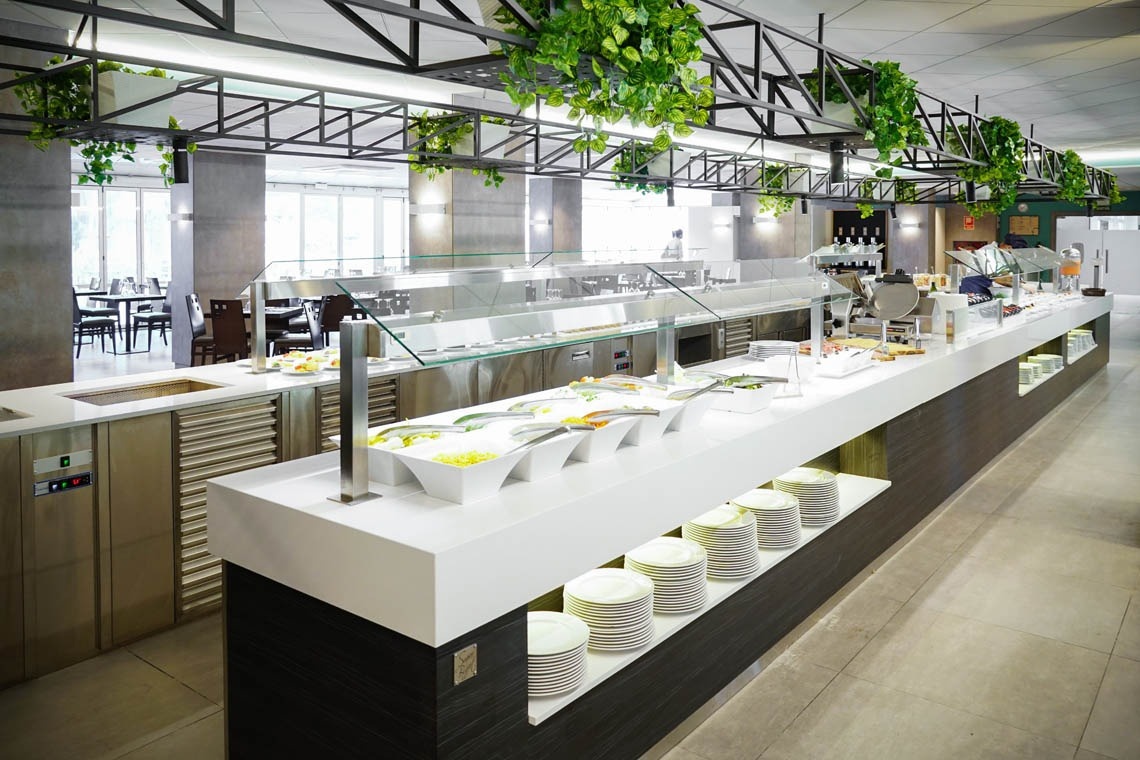 Schedule
Breakfast: 8 am - 10.30 am | Lunch: 1 pm - 3 pm | Dinner: 6.30 pm - 9.30 pm

All inclusive
Upon your arrival reception staff will provide you with an All Inclusive Wristband that you must return when you check-out. You may start to make use of this wristband from the moment you check-in and it will be valid until 12 noon on the day of check-out. All Inclusive hours are from 10 am to 12 midnight. This wristband is personal and non-transferable, and it only permits one drink / snack per request. Alcoholic drinks will not be served to guests under 18 years old.

Not included: mini bar, imported alcoholic drinks, drinks and food outside of All Inclusive hours, room service, sports drinks.